Outside Scholarships
Outside scholarships come from a wide variety of sources. Students should always be on the lookout for awards from high schools, local clubs, national organizations, and foundations. 
Scholarship search services provide students with an efficient way to search for scholarships. Scholarship search services should be free. We discourage students from paying for these services.
If you receive a private scholarship, let us know by submitting an Outside Scholarship Reporting Form. We may need to adjust your aid package to comply with federal guidelines. Whenever possible, we will reduce loans and/or work-study first. In general, scholarships less than $1,000 will be applied entirely to the semester in which funding is received unless otherwise specified by the awarding organization or prohibited by federal regulations. All other scholarships will be divided evenly between fall and spring semesters unless otherwise specified by the awarding organization or the student.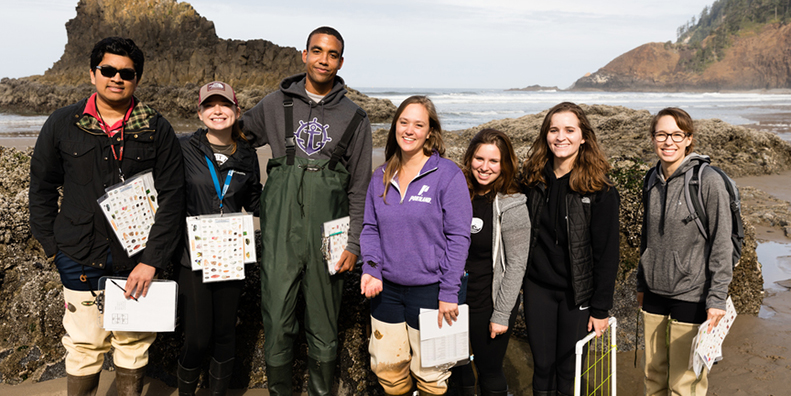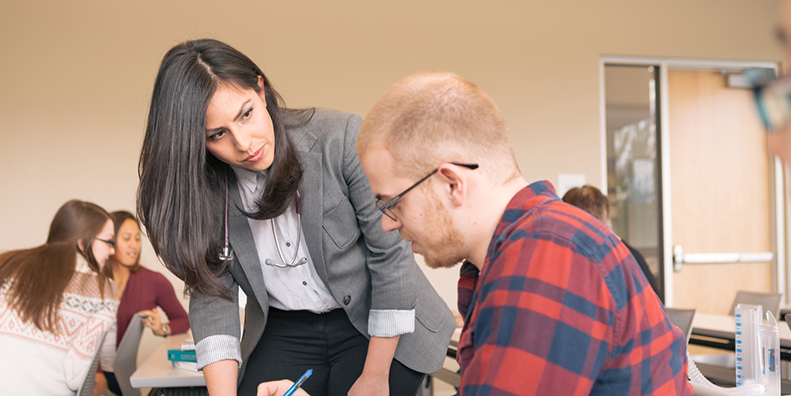 Scholarship Applications
University of Portland Scholarship Tracking Worksheet - This spreadsheet allows you to track your outside scholarship applications. Edit the spreadsheet based on your needs. Your scholarship entries will automatically be transferred to a monthly calendar so you can plan for upcoming deadlines.
Search Tips
Application Resources on Campus
Office of Study Abroad - Maintains a list of external study abroad scholarships not affiliated with UP. 
Office of Undergraduate Scholarly Engagement - Provides guidance and help on applications and essays for scholarships, grants and fellowships.
Learning Commons - Provides help reading, editing and developing essays.
Career Center - Provide help developing a strong, professional resume.
Faculty Advisors - Provide help with technical essay writing. They may also be able to provide recommendation letters.
Beware of Scholarship Scams
If you have to pay money to get money, it's probably a scam.
Never invest more than postage stamp to get information about scholarships or to apply for scholarships.
Nobody can guarantee that you will win a scholarship.
Do not give out personal information such as social security number, bank account information, or credit card information.
Scholarship Resources
National Databases
Regional Resources
Don't see your region listed here? Search for community foundations in your area to see if they have a scholarship application! 
More Outside Scholarships
There are so many possible scholarship opportunities, it would be impossible to list them all! These are just a few of our top picks to get you started. * indicates that UP Pilots have received an award in recent years
The Daniels Scholarship Program provides the opportunity for motivated students to attend the college of their choice. Daniels Scholars® will receive up to $100,000 to be applied at any two- or four-year, nonprofit, accredited college or university in the United States, depending on financial need. 
If you are a first-generation college-going New Mexican student enrolled in one or more DNM affiliate programs, and you are serious about earning a college degree, this scholarship is for you. 
The Ford Scholars Program is for graduating high school seniors (or equivalent) who have never enrolled full time in a 2- or 4- year college and seeking a bachelor's degree. This program is offered in both Oregon and Siskiyou County, Calif. 
The Ford Transfer Scholars Program offers a comprehensive, need-based scholarship to high performing community college students under the age of 25 planning to transfer to a full-time bachelor's degree program. Up to 25 renewable scholarships are awarded each year to residents of Oregon and Siskiyou County, California.   
The Gates Scholarship (TGS) is a highly selective, last-dollar scholarship for outstanding, minority, high school seniors from low-income households. Each year, the scholarship is awarded to exceptional student leaders, with the intent of helping them realize their maximum potential. 
Immigrants Rising's list of graduate and undergraduate scholarships contains awards that don't require proof of citizenship or legal permanent residency. This up-to-date list, organized by deadline date, contains scholarships at the local (Bay Area), state, and national level.
The Kaiser Permanente Health Equity Scholars Program supports young leaders who have a demonstrated interest in pursuing a clinical (e.g., pharmacist, physician, practitioner, nurse) or non-clinical (e.g., accounting, business administration, human resources, marketing, public policy) career in the healthcare industry. 
To help address the looming nursing shortage in Oregon, and to ensure that diverse individuals from all walks of life can afford to enter the profession of nursing (or pursue advanced degrees in nursing practice), ONF offers a range of scholarships to help offset the costs of nursing study.
Renaissance Scholars Program focuses on providing renewable college scholarships to talented students with significant financial need who will be the first in their family to receive a bachelor's degree. Application open to high school seniors in Oregon and Illinois and current college students in Oregon.  
The Trinity Scholars Program (TSP) offers renewable $10,000 college scholarships to undergraduate students attending an accredited Christian college in Oregon, Washington, Idaho or Montana. TSP students receive coaching and mentorship support in addition to their scholarship funding. The Foundation also offers specific scholarship opportunities for undergraduate environmental studies and graduate leadership programs. 
Disclaimer
University of Portland web site contains links to other web sites which are independently run sites outside of the up.edu domain. University of Portland is not responsible for the privacy practices, activities, or content of such independent sites. Any links to external web sites and/or non-University of Portland information provided on university pages or returned from university web search engines are provided as a courtesy. They should not be construed as an endorsement by the University of Portland of the content or views of the linked materials. The materials on these independent sites are the opinion of the specified author(s) and are not statements of advice, opinion, support or information of University of Portland.