LGBTQ+ Resources
The Office of International Education, Diversity, and Inclusion is pleased to provide support and resources for students across the gender and sexual identity spectrum. These resources are guided by our mission, and our University Statement of Inclusion which states in part, that we are guided by, 
"…the fundamental mandate that every person, regardless of race, color, religion, gender, sexual orientation, social or economic class, age, or disability shall be treated with respect and dignity."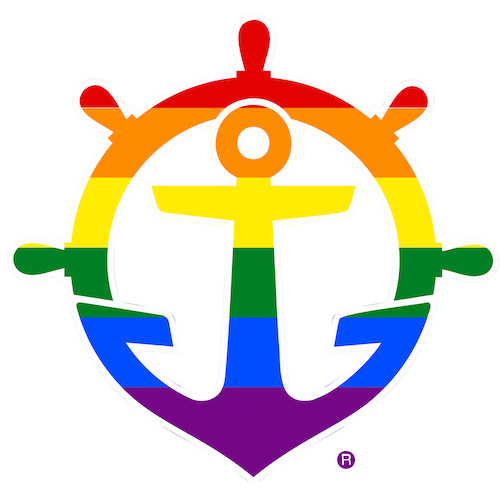 Page Index
This page is designed as a self-serve resource, but if you have any questions or would like to meet with us in person, we are happy to meet and support you in our office in Buckley Center, BC 114, oiedi@up.edu 503-943-8112
Community
Gender and Sexuality Partnership The mission of the GSP is to build a community that is open and welcoming to students of all sexual orientations. The GSP represents and models the University goals of inclusiveness and community, bringing together gay and straight students. The GSP seeks to help all students grow in friendship, knowledge, faith and service. 

Student leadership. As Pilots, we celebrate the diversity in our community and actively encourage our LGBTQ+ Pilots to consider leadership positions on campus in the following areas ASUP, Residence Life, Diversity & Inclusion Programs, Service and Justice Coordinators, Peer Health Educators, Diversity Collaborators, and more.  
On-

Campus

 Resources
Clark Library
Housing Support

 

The Office of Residence Life offers gender inclusive housing options.
For questions about housing, c

ontact 

Residence Life Housing Coordinator at 503.943.7205

 
Health Care
The Health and Counseling Center offers inclusive support for students across the gender spectrum. Their Mission Statement states: 
"The Health and Counseling Center staff are committed to providing an emotionally safe, accessible, and compassionate space for all University of Portland students. We strive to integrate multicultural humility and competence into our everyday functioning, firmly planted in the belief that all people have dignity and are deserving of respect. Grounded in this foundation, we support students of all identities including age, gender, culture, race, ethnicity, gender identity, sexual orientation, language, mental and physical ability, national origin, religion, spirituality, size, socio-economic status, immigration status, political perspective, and world view. HCC staff are committed to opposing microaggressions, discriminations, prejudice and all forms of oppression." 
The following Mental Health Hotlines are available to our community as well. 
UP Campus Ministry
Following on the mission of the University to educate both the heart and the mind, Campus Ministry seeks to support all students in their practice of faith.  The reality is that we are all walking our own journey of faith, yet the greatest gifts and learning that transform our lives often come when we support each other along the way. 
Campus Ministry provides safe and welcoming contexts for individuals to explore questions, concepts and relationships of faith by way of liturgies, worship, small groups, and retreats.  Much of which happens by way of student involvement and leadership.  Students are also invited to help CM continue to develop and meet the needs of our community by suggesting ideas for new opportunities and initiatives.
Campus Ministers as well as Pastoral Residents in the Halls are available as a confidential resource for conversations about pastoral concerns, questions about faith, or whatever you have on your heart that you would like bring out into the open and talk about with someone. 
Diversity and Inclusion Programs
Diversity & Inclusion Programs (DIP) engage and educate students and the University of Portland community on issues, topics, and events related to diversity and inclusion. 
All User Restrooms
Many buildings on the UP campus have single occupancy restrooms with gender-inclusive signage that reads "ALL USER." The all user restrooms on campus provide a secure space for fulfilling basic needs. 
Name/Pronoun Usage
UP demonstrates our commitment to inclusivity by acknowledging the names that students find most authentic to their identity (regardless of legal status or what appears on official documents). Similarly, acknowledging a person's pronouns is a way of respecting an individual's identity and creating a more welcoming space for individuals across the gender spectrum. Although inviting people to share pronouns is a way of creating a more welcoming space, not all people will feel comfortable using pronouns. When this is the case, it is important to refer to that person by their name and refrain from making assumptions about their pronouns by assigning them pronouns that you feel appropriate.  
More information on why we ask each other about pronouns and a glossary of terms here.
How to change your name

 and add your pronouns

 at UP

 (Students)
UP Students may update their records to reflect their chosen names and personal pronouns using this Self Serve Banner link. Changing your name in this manner will be reflected in the following university-wide systems. To make changes active, you must logout and then login again.
Moodle

 

Office 365

 

UP Engage

 

UP Mobile

 

Self Serve

 Banner (Registration, Detail Class List, Summary Class List, Midterm Grade Sheet and Final Grades

)

.

 Faculty members will see student's preferred name.

 

 
 Note: This change will not impact every system on campus. Student "legal names" will appear in the following places. 
Student Invoices

 

Financial Aid Offer Letters (mail)

 

Paychecks and Payroll Documents

 

Etrieve

 (Document Management and eForms)

 

Self Serve

 Banner Timesheets

 

Degree Works

 

 
 The options for pronouns in self-serve banner are*: 
they, them, theirs

 

she, her, hers

 

he, him, his

 

pronouns not listed  

 
*Please note: In the dropdown menu for pronouns, "Non-applicable" is the first option. This is a function of the system that we are seeking to remove. Please disregard this option.
How to change your name in Oregon
UP Staff Options for Pronoun Usage
The University of Portland offers faculty and staff members the option to order business cards with pronouns. For more information visit the Marketing and Communications page. Similarly, you can add pronouns to your email signature and link an article exploring their significance, like this one Why I Put My Pronouns in My Email Signature 
Staff members may also update their name and personal pronouns using this Self Serve Banner link. 
In

for

mation for

 Faculty 

on

 Creat

ing

 Inclusive Classrooms
Faculty members have a unique opportunity to create welcome and inclusive classroom environments so that all students can succeed. By using pronouns and gender-inclusive language faculty members can help students who do not fall into traditional gender binaries feel seen and heard. 
The following best practices can help create a welcoming classroom for all students: 
Set an example by sharing your own pronouns while understanding that not all students will feel comfortable sharing their own. 

In this instance you can simply refer

 to the individual by their name.

 

Remember the pronouns students share with you and use them. If you forget,

 or misgender a student,

 apologize and work to correcting your mistake. 

 

Challenge anti-LGBTQ 

remarks both from students and from class materials.

 

Avoid gendered language like "you guys" when referring to the class. Consider instead gender-neutral phrases like "

y'all

." 

 

Go a step further and purposefully integrate LGBTQ voices into required reading and use examples in class that expand upon or challenge traditional gender st

ereotypes

 

Listen to LGBTQ voices both in the classroom and in your own life by seeking

 out

 books, films, events

, etc. that highlight issues and perspectives unique to the LGBTQ community. 

 

Invite your students to send a form letter to you as th

eir 

professor

Read these articles for more examples of ways you can be supportive of our LGBTQ Pilots!

 
Off-campus Resources
Explore some of the many LGBTQ+ resources available in Portland as well as specific scholarship opportunities here.
Outreach is an LGBTQ Catholic resource. The site offers news, essays, resources and community for LGBTQ Catholics, their families and friends, and those who minister to them in the Catholic church worldwide.
Contact Information
Office of International Education, Diversity, and Inclusion, BC 114, oiedi@up.edu, 503-943-7838