Apply
Links
Robbie Herrera - Class of 2021
Business Marketing
"I enrolled in UP because of its Catholic identity, renowned business program, and unique dorm culture!"
Angelica Garcia - Class of 2022
Philosophy & Political Science
"I love the small class sizes and having the college-town feel while still having easy access to the big city!"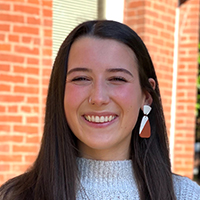 Maggie Loft - Class of 2021
Secondary Education & History
"I chose UP because as soon as I visited campus I was able to tell how strong the sense of community was here. I knew I would be welcomed and supported, and the small class sizes meant I would get to have these strong relationships not only with my peers but with my professors as well."
Office of Admissions is open Monday-Friday, 8:30 a.m. to 4:30 p.m.