50 Year Club
Alumni who have celebrated their 50 year graduation milestone are part of the University of Portland 50 Year Club.
Each year, we honor our 50 Year Club members with a special Mass and brunch during Reunion Weekend. Our newest members receive their 50 Year pins at the brunch.
Class of 1969 Mass & Brunch
We are excited to welcome the Class of 1969 back to The Bluff during Reunion 2019. This year's 50 Year Celebration will be taking place on Saturday, June 29 beginning with Mass at 10:00 a.m., followed by brunch at 11:00 a.m. Please look out for more registration information which will be sent to you in March. Learn more about Reunion here!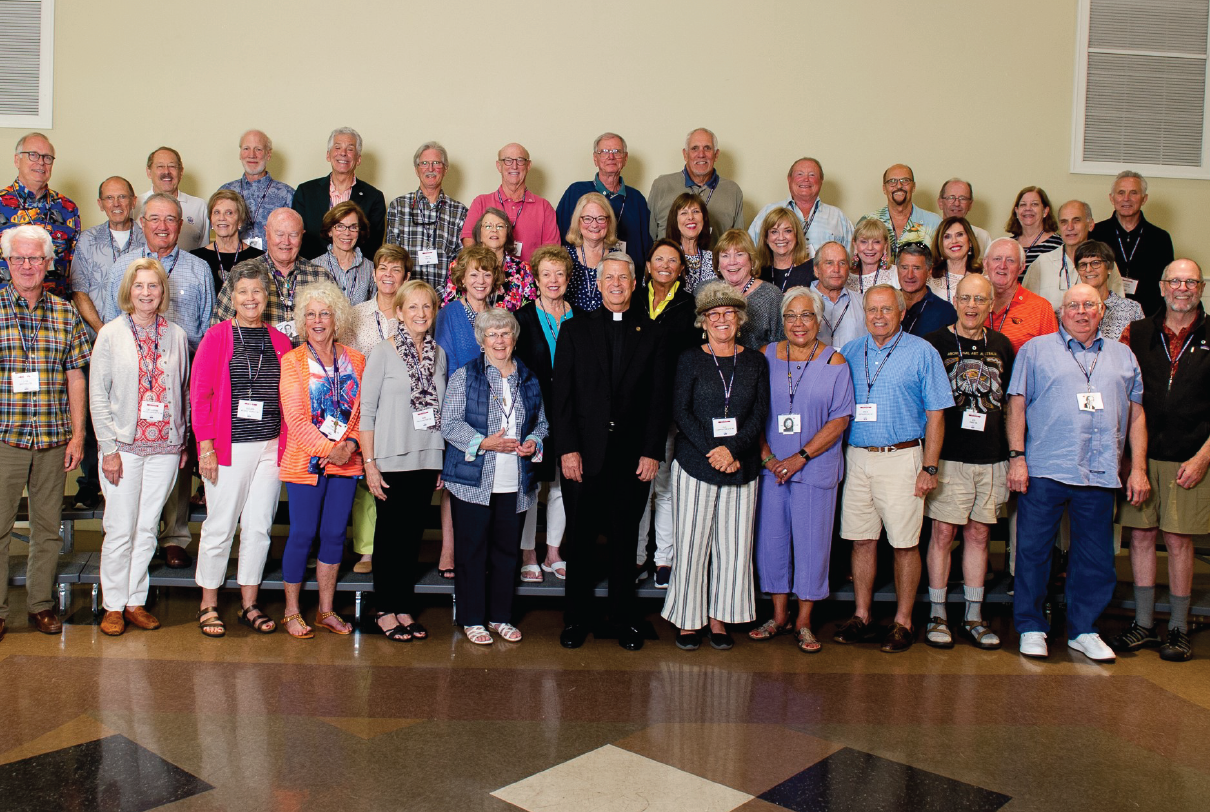 If you are a member of the 50 Year Club but have not received your pin, we are happy to mail your pin to you. Please call the Office of Alumni Relations at 503.943.7328 to make arrangements.