Grotto Prayer Requests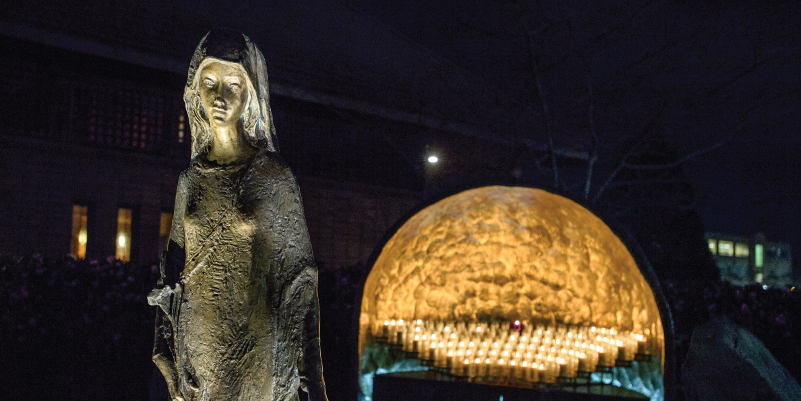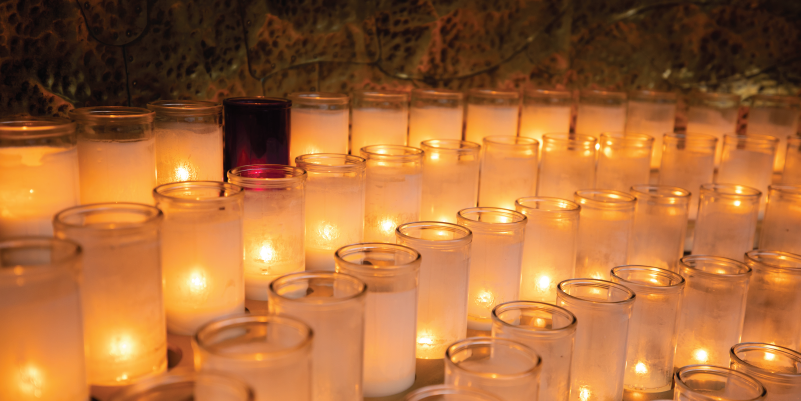 Submit a Grotto Prayer Request
Grotto prayer requests are a way to share your life with the UP community – whether a wedding, a birth, a funeral, or milestone in your life. We welcome you to submit a prayer request for yourself or on behalf of others. A member of the Congregation of Holy Cross will visit the Grotto to pray for your intentions over the purple candle which is always kept burning for the prayers of Pilot community. 
If you have any problems submitting your requests, please email them to alumni@up.edu.
If you would like to support the operations of the Marian Garden Grotto so that candles can remain free for those who visit the Grotto in person, you can do so here.
September 15: Feast of Our Lady of Sorrows
From now until September 14, prayer intentions submitted through this form will also be offered up during a special Mass on the feast of Our Lady of Sorrows on Tuesday, September 15. On the feast day of Our Lady of Sorrows, who is the patroness of Holy Cross priests, we recall Mary's profound sorrow at the foot of Jesus' cross, as well as her unfailing hope. We are invited to turn to Mary as our own mother, entrusting our sorrows to her intercession and sharing in her hope.
When you complete the survey, you will be able to download a small prayer card that you may send to someone for whom you offered a prayer or may print for your own use.
You are also invited to join us virtually for this Mass on Tuesday, September 15 at 5 p.m. Pacific Time.
About the Marian Garden & Candle Grotto
Between the iconic Bell Tower and the Chapel of Christ the Teacher is a quiet garden dedicated to Mary, the Mother of Christ.
At the center of the Marian Garden is the bronze statue of Mary, who holds a lily, an ancient Christian symbol of purity. The garden's design places the statue directly outside of the space in the Chapel of Christ the Teacher that contains the tabernacle. Mary, having held Jesus in her body for nine months, is an image of the tabernacle, which holds the Real Presence of Jesus, and of us all, who bear Christ to the world.
In November 2019, a new candle Grotto was installed and dedicated in the garden. Lighting candles as a physical representation of one's prayers is a long standing religious tradition, both in the Catholic faith and in other religions. Lighting a candle is also a reminder that Christ is the light of the world. A purple candle is always kept burning in the Grotto, representing prayers for the entire University of Portland community, including alumni.
"The Marian Garden that surrounds the tower will draw us in, quiet our hearts, inspire contemplation, and comfort us."
— Rev. E. William Beauchamp, C.S.C., Former President of the University of Portland