Award Winners for 2020-2021
Congratulations to all of the award winners! Each student and staff member featured here
 exemplifies leadership and has significantly contributed towards the University's mission of teaching and learning, faith and formation, and service and leadership.
Award winners will be announced daily on social media during the week of April 19-23rd, 2021. View the award descriptions. 
The Outstanding Contributor to Core Themes Award
James Peña | Wellness Education & Prevention Program Coordinator
The Outstanding Contributor to Core Themes Award exemplifies each of our University Core Themes, teaching and learning, faith and formation, and service and leadership. This award honors a Student Affairs professional who has served in our division four or more years and whose efforts have advanced one or more of our core themes.  
James is a leader among his colleagues, and someone who exemplifies the very best of a student affairs professional. He has served the UP community as an Assistant Hall Director, Hall Director, and now as Wellness Education & Prevention Program Coordinator. He is dedicated, competent, and he serves as a great resource to his colleagues, peers, and students. A collaborator, James contributes to campus initiatives around diversity and inclusion, faith and formation, and peer wellness and mental health. He is also a Leadership Coach on campus, he has assisted the Moreau Center by accompanying students on two immersion trips, and he advises the Filipino-American Student Association (FASA). He is a skilled relationship builder who has made students feel known and served. James is a good friend, a fabulous student affairs professional, and an asset to our work on the Bluff. 
The 2021 Outstanding Contributor to Core Themes Award goes to Residence Life Wellness Education & Prevention Program Coordinator James Peña. 
The Newcomer in Student Affairs Award
Kaylin Soldat| Associate Director of Primary Care Services
Kaylin dealt with extraordinary circumstances by creating a healthy and safe community in the midst of a global pandemic. A colleague that you can rely on, Kaylin is a thoughtful, skilled medical practitioner. Kaylin helped establish numerous processes for our COVID response after stepping into a role mid-pandemic. Kaylin is the kind of thoughtful blend of medical expert and student affairs professional that makes our HCC unique. She is very deserving of this award and a partner that I could not imagine going through this year without. Congratulations to Kaylin for winning this year's Newcomer Award for the Division of Student Affairs.  
The Rev. John Van Wolvlear C.S.C. Award For Outstanding Involvement in Student Affairs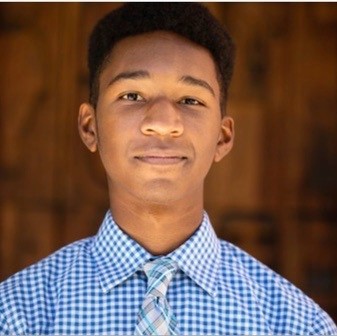 Sharif Morton | Political Science | Class of 2021
The highest honor a student can received from the Division of Student Affairs is the Reverend John Van Wolvlear Award for Outstanding Involvement in Student Affairs.  It is presented annually to a student who exemplifies Father Van's cheerful, relentless exuberance and steadfast devotion to service.  
Sharif's commitment and passion for service cannot be overstated. He has been part of the leadership team of multiple groups and clubs from his earliest days at UP: A member of the Black Student Union (BSU) since 2017 where he has served as Treasurer and current President, Co-Leader of BIPOC Student Club and Co-President of Model UN 2017-2019 (just to name a few). He has responded to requests from every corner of the campus for his input, perspective and involvement. Sharif graciously stepped into those roles when there was a clear need, never seeking it out, but offering each time with generosity.
As a prominent Black student leader in our community, he has had many roles influencing responses to the needs of our BIPOC community.He regularly participated in roundtables to effectuate changes for more diverse representation, retention and inclusive policies. The creator of the podcast "Black on the Bluff", he is providing a necessary space for the UP community, both BIPOC and non-BIPOC members, to share, listen and understand the BIPOC perspective. His willingness to be vulnerable and share his story has been a gift to the campus. A talented trombone player, he entertains us with his musical skills as well. He is the manager of Jazz Band (2019-2021) and took the lead in the collaboration between BSU and the Jazz Studies Department. In the 2020 Sound of Music Guest Speaker Series, he worked hand in hand with the Director to bring four African American Artists, two of which were Portland locals, to our university.
Sharif truly lives the values exemplified in UP's core mission statement…as we seek to prepare students who will respond to the needs of the world and its human family. Join us in congratulating the winner of the 2021 Reverend John Van Wolvlear Award for Outstanding Involvement in Student Affairs: Sharif Morton.
Other roles held at UP: Co-President of Model United Nations, Treasurer of the Black Student Union (BSU), President of BSU, Accountability and Oversight Committee member, Trombone section leader of the Wind Symphony and Jazz band, Manager of the Jazz Band, Pep Band Performer, St. André Bessette driver, Service Plunge group leader
The Holy Cross Award
Brittani Klindworth | Hall Director, Corrado
We are pleased to honor Brittani Klindworth with the 2020-21 Holy Cross Award for Residential Mission.
The Holy Cross Award honors somebody the Residence Life Team who has exceeded the performance expectations, is considered a role model by fellow staff members and residents through a ministry of presence, and above all else, embodies our Holy Cross residential mission. These sentiments describe nobody more than Brittani Klindworth. Brittani consistently goes above and beyond in her work. She provides a high level of care to the students in her community. She is very present. She supports her colleagues, her department, and other Student Affairs Division and larger University efforts. She Provides leadership for key departmental processes and committees, develops new initiatives, and helps to evaluate and strengthen existing ones. When asked to describe her, other colleagues in the Residence Life department said she is dedicated, caring, dependable, she transforms mundane projects into works of art, and she is pretty darn fun to have around.  
The Pilot Award
Grace Mariano |Nursing & Spanish | Class of 2022
We are pleased to honor Grace Mariano with the 2020-21 Residence Life Pilot Award. Grace has been a strong and essential pillar of our on-campus community this semester. Her supervisor noted that, "since day one, I have been impressed by Grace's abilities to build up those around her and manage all of her responsibilities. She displays deep reflection, honesty, and responsibility constantly. Additionally, Grace is the kind of RA that goes above and beyond."
Other roles held at UP: Pilot Athletics employee, Intramural Referee, First Year Workshop Leader, Corrado Hall Council Executive Board member, Peer Wellness Ambassador, IEDI Subcommittee member, UPSNA
The Residence Life Award for Meritorious Service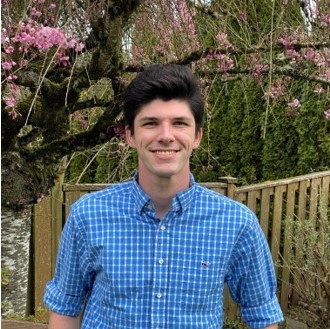 Maxwell Morgan | Accounting | Class of 2021
We are pleased to honor Maxwell Morgan with the 2020-21 Director's Award for Meritorious Service In Residence Life.  A dedicated RA for two years, Max has provided steady and reliable support to students during two difficult years. He has demonstrated incredible leadership, faith, and care in both the Christie Hall and Villa Maria Hall communities. In fact, he was called upon to change plans and relocate to the Villa Maria Hall community just a few days before his final semester at UP began. He willingly did this with great dedication, flexibility, thoughtfulness, and care. Max's readiness to serve in an unfamiliar building has aided other student's adjustment to life in Villa Maria. We will miss you, Max! 
Other roles held at UP:  Community Assistant, Resident Assistant
The Outstanding Ambassador Award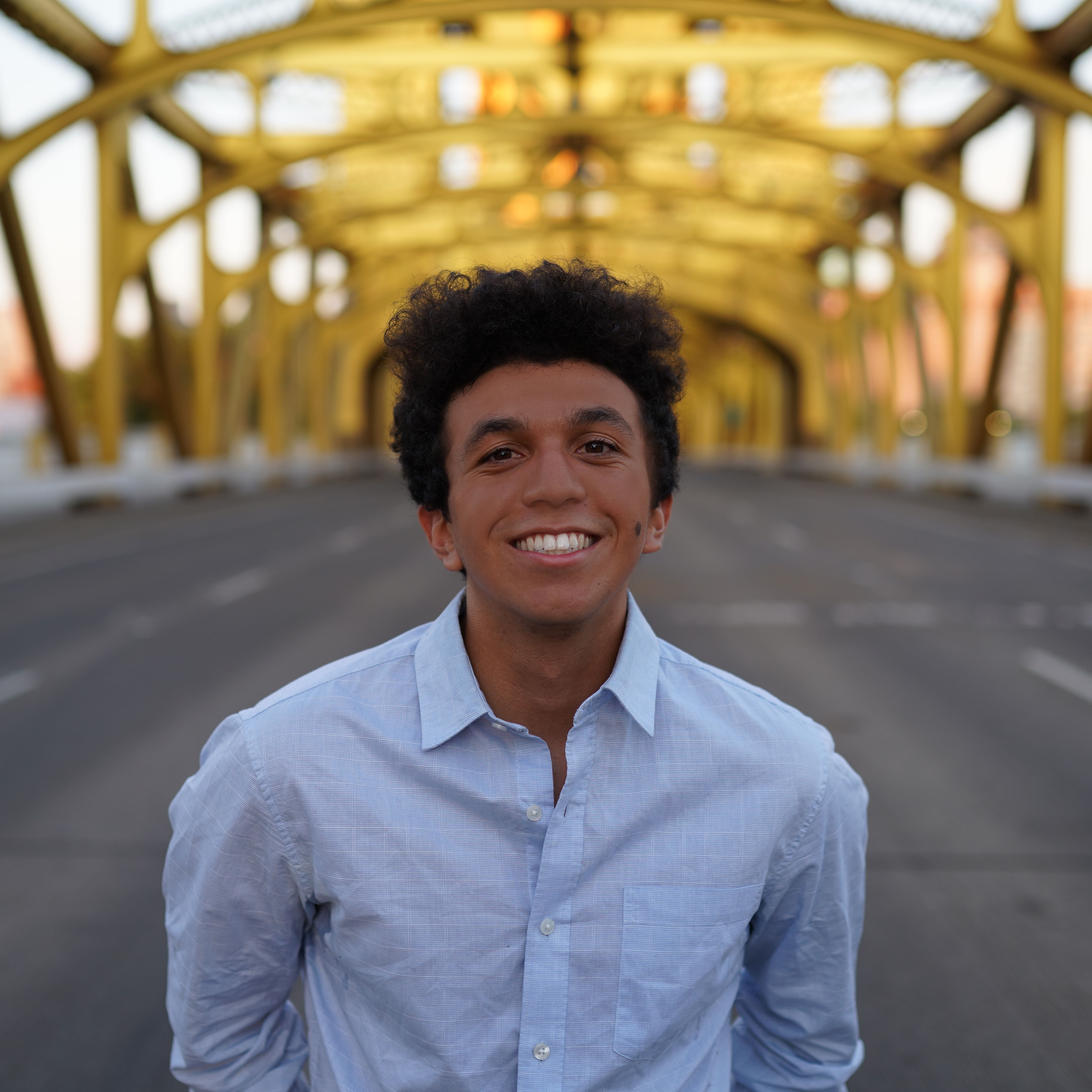 Berto Mujica |Mechanical Engineering | Class of 2023
We are pleased to honor Alberto Mujica with the 2020-21 Outstanding Ambassador Award. Alberto has served as a dedicated Faith and Formation Ambassador in Schoenfeldt Hall during a difficult year. Despite changing plans due to COVID, Berto has continued to give his best effort to serving his community. While being away from campus last Fall, Berto continued to serve remotely. He helped foster community among the FFAs, volunteering to coordinate events even though he was not physically on-campus. We thank you for this dedication, Berto!  
Other roles held at UP: Schoenfeldt Hall Council President, Faith and Formation Ambassador, Rock the Bluff Coordinator, One Body Small Group Leader
The Kate Johnson Outstanding Service Award
Sam Barrett | Social Work| Class of 202
Sam first became a leader in the Moreau Center for Service and Justice as a sophomore when she stepped into the role of Service and Justice Coordinator for Kenna Hall. Since then she has remained involved, challenging herself to grow in her understanding of social justice and remaining committed to engaging meaningfully with community organizations in Portland. She served as an Intern for Justice with the Kenton Women's Village and her relationship and involvement there has continued. She participated on both the Civil Rights and the Border Immersions, bringing her curiosity, compassion, and questions to those experiences. As a leader, Sam has continued to grow in discovering her voice and positive power. She brings her leadership into positive collaborations and empowerment of others. Sam is also an outstanding ambassador for the Moreau Center. She is generous with her time, enthusiastic about others getting involved with service and justice opportunities, and is the first person to say 'yes' when we put a call out for help. 
Other roles held at UP:
S
ervice & Justice Coordinator of Kenna Hall, Service Plunge Leader, Intern for Justice, Research Assistant on Voting Project & Podcast, Peru Immersion Participant, Border Immersion co-leader, Plunge Into Your Neighborhood Group Leader, Secretary & President of Womxn of Color, Student Advocate & Organizer for QTBIPOC Students & Staff, Panelist & Board Member of the Ethnic Student Steering Committee, Member of Active Minds, Member of Gender & Sexuality Partnership 
The Rev. Fred Barr C.S.C. Campus Ministry Leadership Award
Sammie Van Norstrand | Social Work| Class of 2021
Campus Ministry honors Sammie Van Norstrand with the 2020-21 Rev. Fred Barr, C.S.C. award for her outstanding contributions to the work of Campus Ministry and the prayer life of our campus community.  Sammie represents much of what we look for in a student leader in Campus Ministry; from her desire to share her faith and help others grow in theirs, to her commitment to growing her own life of faith.  Among her many contributions to the life of Campus Ministry, she has been a leader in the Encounter with Christ retreat, participated in the Chapel Choir, served as student coordinator for the 8 pm Sunday Mass, served as student coordinator for Eucharistic Adoration, and has been a consistent and visible presence in the campus community during her time here on the Bluff.  We are grateful for Sammie's presence on campus and happily bestow this award upon her. 
Other roles held at UP: Resident Assistant (Shipstad Hall), Encounter With Christ Retreat Co-Coordinator, 8pm Mass Student Music Director, Eucharistic Adoration Coordinator, Faith and Formation Ambassador (Shipstad Hall), Leaven Immersion Leader, University Singers Soprano Section Leader, Chapel Choir member  
Intern of the Year Award
Sophia Riccardi | Social Work | Class of 2022
College of Arts & Sciences Intern of the Year 
In her internship at Because People Matter, Sophia quickly adjusted from peer to leader as she was promoted to Lead Intern on her team. She took the lead on Walkabouts—a weekly resource gathering and distribution effort for vulnerable, houseless neighbors—by prepping resources, orienting volunteers, and leading debriefs each week. Another major accomplishment was securing a $15,000 grant, for which Sophia took the initiative to apply and represent the organization as spokesperson.  
Sophia's supervisors highly valued and considered her input, largely in part to her confidence and demonstrated credibility. She remained calm, pivoted when needed, was hungry to learn, and served all people with dignity and respect. 
Other roles held at UP: Service and Justice Coordinator, Intern for Justice 
Pieter Digumarthi-Dykstra | Finance, Operations & Technology Management | Class of 2021
Pamplin School of Business Intern of the Year 
Pieter swiftly adapted to overcome a steep learning curve and displayed advanced problem solving through an intensive model development internship at Wells Fargo. During his internship, Pieter was part of a team working to integrate highly complex machine learning models with econometrics to predict aggregated deposits for all of Wells Fargo. He collaborated well with teammates, exhibiting perceptiveness and communication; taking initiative to lead conversations regarding individual strengths, to optimize working capacity and share ideas to maximize potential of the virtual experience. 
Pieter was successful, largely in part, due to his curiosity and active commitment to asking questions in order to fully comprehend the complexities of this challenging project. As a result of Pieter's contributions and final presentation, the project received interest from the Risk Modeling Group and will become standard practice for Wells Fargo in the future. He has accepted a full-time position at Wells Fargo after graduation. Congratulations, Pieter! 
Other roles held at UP: UP Cash Flow Club Vice President, UP IMA Chapter Treasurer, UP Investment Association, Head Finance Tutor, OTM Tutor, Finance TA, OTM TA  
The Brian Doyle Student Media Award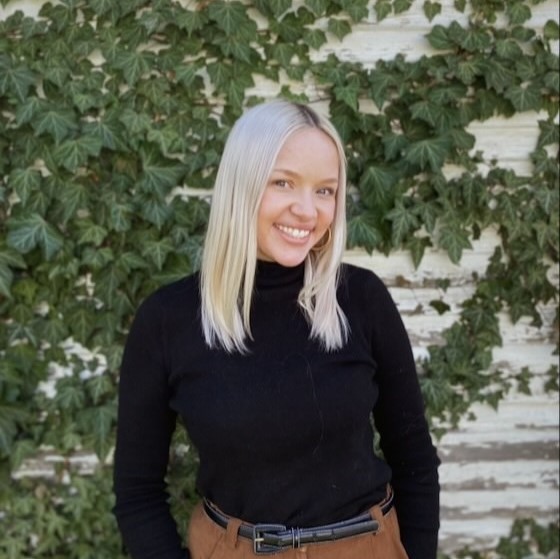 Megan Lacy | Organizational Communication | Class of 2021
The recipient of this year's Brian Doyle Award has served at KDUP throughout her college career, first as a disc jockey, then volunteer coordinator, and this year as the General Manager.   
She is a passionate lover of music, resilient leader, and a kind, empathic human being.  In her tenure, she has dealt with the most extreme of circumstances.  In addition to the global pandemic that prevented KDUP from hosting concerts and building community through various events, the KDUP "shack" was decommissioned just before the start of the academic year due to hazardous mold, and the station's operations have been moved to a temporary location in Orrico Hall.  This forced the team to not only transition to an entirely virtual environment, but to pivot to a new, decentralized way of broadcasting.  Through it all, our awardee has led the team with optimism, patience, and resolve. 
This year's Brian Doyle award goes to Megan Lacy, a senior Organizational Communications major from Littleton, Colorado, and he would be proud. 
Other roles held at UP: KDUP General Manager & Volunteer Coordinator, Freshman Senator, Resident Assistant in Hagerty Tyson, Community Assistant in Lund Family Hall  
The Community Care Award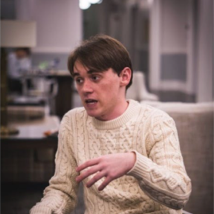 Sage Taylor | Political Science & Theology | Class of 2021
The Community Care Award is for a student who has demonstrated compassionate, empathetic and caring leadership that increased the safety of the University of Portland community. Sage Taylor has contributed to a number of projects, committees, and departments throughout his academic career.  This year, in addition to his duties as the ASUP President and his status as a full time student, Sage has served on the COVID steering committee, Pilots After Dark, and has worked with Residence Life and a variety of clubs and organizations to improve life on the bluff.  
Sage gave voice and credibility to the University of Portland's pandemic response to COVID-19, called Pilots Prevent. Sage starred in two videos to teach incoming students about COVID-19 safety protocols and expectations. Sage leads with joy. His commitment to the safety of his community is authentic. Thank you Sage for doing so much to help your fellow Pilots navigate the campus during the pandemic. 
Other roles held at UP: ASUP First Year Senator, Sophomore Senator, Junior Senator, Student Body President, CPB Special Events Coordinator, ASUP Films Director, Pilots After Dark
The Rev. John B. Delaunay, C.S.C. Peer Health Advocacy Award
Meghan Powers | Organizational Communication| Class of 2021
We are pleased to honor Meghan as the 2021 recipient of the Peer Health Advocacy Award. A leader in Students Against Sexual Assault, Meghan has worked to transition the student organization into a recognized student club. She has been a leading voice in providing quality feedback to the Title IX office on how to improve the campus response to incidents of sexual assault in our community. There is no doubt that our community is better thanks to Meghan's contributions. Congratulations, Meghan, and thank you for your dedication and great spirit!  
Other roles held at UP: SASA Co-President and Board Member, First Year Workshop Leader , Tour guide, Student Ambassador