Student Activities
Mission Statement
In support of the tenets of the University of Portland's mission (Teaching and Learning, Faith and Formation, and Service and Leadership), the Office of Student Activities exists to facilitate active participation in extracurricular activities and leadership. We provide a fun, dynamic environment that creates educational opportunities for students to learn and practice decision-making as it relates to their core values and the benefits of the community. Through active mentorship, we promote a complex understanding of the dignity of human diversity, the formation of productive relationships, responsible citizenship, and life-long learning.
We strive to provide students with opportunities to learn outside the classroom. We invite you to explore our website to learn more about our various opportunities such as New Student Orientation, UP Connections Mentorship Program, Junior Parents and Families Weekend, Diversity and Inclusion Programming, Diversity Dialogues, Student Media, Campus Program Board, Student Government, Clubs and Organizations, The Pilot Express Program and more!
Popular Programs
Student Media
There are three official student media, The Beacon (student newspaper), The Log (student yearbook), and KDUP (student radio). All three media branches help maintain an atmosphere of free and responsible discussion and provide important channels for information to reach the campus community.

Diversity and Inclusion Programs-DIP
The University seeks to foster an environment that values, honors, and respects the inherent differences in our students, faculty, and staff populations and that benefits from the ideas, experiences, and perspectives of a diverse and inclusive community. We provide programs, events, and resources that embrace our diverse community.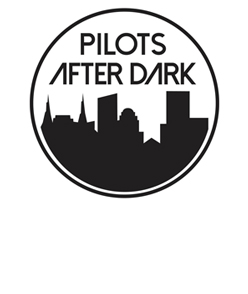 Pilots After Dark
Pilots After Dark is the late night programming series held nearly every Friday and Saturday night on The Bluff.  With a diverse menu of programming every weekend, students can count on events including live music from student and local artists, interactive programs like monthly trivia nights, karaoke, and open mic. Students can be part of the program planning process by partnering with Pilots After Dark as a student club or organization.