Pilots After Dark
Pilots After Dark provides UP students with late night programming every Friday and Saturday night in the Pilot House. Students can expect local bands, trivia, karaoke, comedy, and more.  The events are always free and all students are welcome to enjoy the late night food options and—if you're over 21—the Pilot House bar.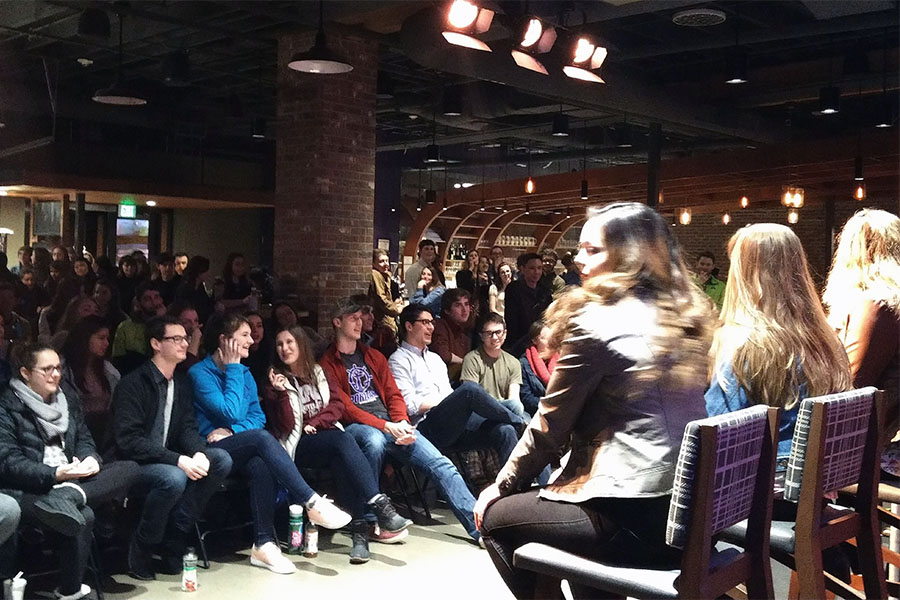 Past events have included Christie Pub, Karaoke, Name That Tune, Marimba music, and Jazz Night. Every weekend is different. Below is an example of the late night program offerings:  
|   | Friday | Saturday |
| --- | --- | --- |
| 10 p.m.-11:30 p.m. | Live entertainment and performances: local and student bands, open mic nights, comedy shows. | University of Portland student club/organization partner events. |
| 11:30 p.m.-1 a.m. | Interactive programming: game shows, trivia nights, talent shows, bingo. | Live KDUP DJ shows. |
Contact Jake Murphy with questions or if you are interested in performing for Pilots After Dark.