Student Employment Home
The opportunity for a student to work is a fundamental part of the University of Portland's philosophy, based firmly in the conviction that a meaningful and rewarding work experience is an educational benefit of lasting value. For this reason, the University designates significant funding each year for student employment. While some students qualify for the Federal Work-Study program, most students work on campus earning Student Employment Institutional Funds.
The University of Portland Student Employment Program is intended to:
Provide students with financial support for doing worthwhile work
Meet the needs of the University and other on-campus employers to perform day-to-day operations
Offer students valuable learning experiences to complement college and career goals
Help students develop good work habits and a positive attitude toward work
Prepare students for life beyond the University
COVID-19 Information
Upcoming Dates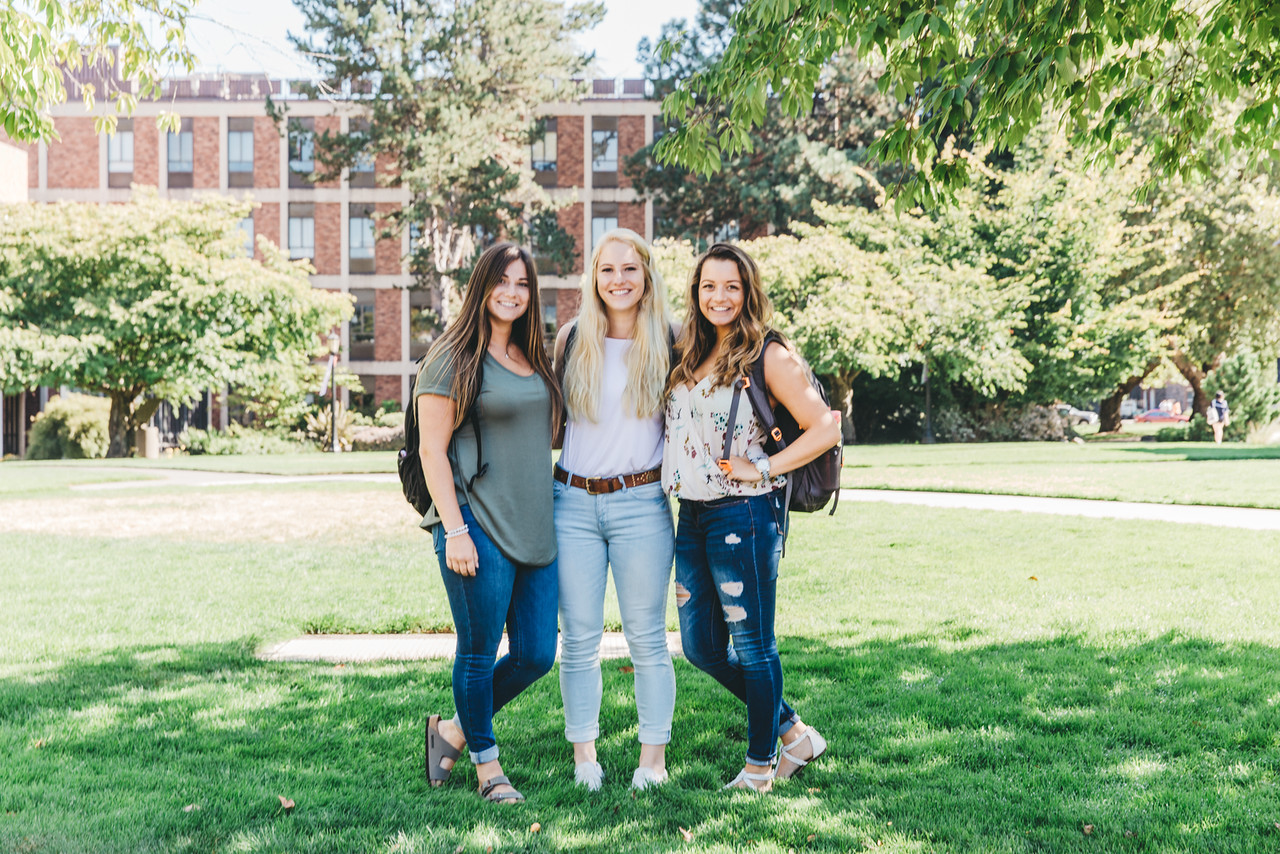 Incoming First-Year students
Please stop by our Student Employment tent during Orientation in August.  Remember to bring your original identity and work authorization documents to complete the required hiring paperwork.  This paperwork must be completed before you can start working in any job on campus.  We will have that paperwork available for you to submit at our Orientation tent, which you can do whether or not you have begun applying for campus jobs.
 
We will also be hosting Orientation to Student Employment information sessions during Orientation in August.  Please check your Orientation guide for specific times and location.  We hope to see you there!
Fall Jobs
Jobs for incoming Freshmen and returners were posted to the job board on August 1, 2020. We encourage students to continually check the job board (new postings are added on an ongoing basis) and apply to all jobs of interest for which you meet the minimum qualifications. Incoming freshmen cannot start work until the first day of classes, but are encouraged to prepare. For information on campus jobs, resources and other student employment concerns see the Employee Checklist.  
Student Employment is located in the Office of Financial Aid
Open Monday-Friday, 8:30 a.m. to 4:30 p.m.