Study Abroad Programs
Apply here in the study abroad portal
Nursing, Engineering and Business Considerations
Contact your Program Counselor to learn more.
Nursing
For semester study abroad - apply in your first year to study abroad during fall of your sophomore year. You can expect to take NRS 216 online through UP while abroad during fall sophomore year. There are various semester program options that would keep you on track to graduate, including Salzburg, Rome, or London, where you would be able to fulfill some core requirements, and also NRS 216 online. Nursing students who will be completing Spanish, French, or German 301 and 302 during their first year are eligible to study in language immersion programs in Granada, Nantes, Berlin or Freiburg respectively. Summer study abroad is also a good option for Nursing students, in the summer after your first, second, or third year.
Engineering
Engineering students have some different options for semester study abroad, including the Salzburg Spring semester program - on this program, you would be taking classes at the UP Salzburg Center as well as some classes at a local Austrian university. Students who are interested in a highly independent exchange program should consider the Global E3 program, which allows you to enroll in an Engineering program at a university abroad for a semester alongside local and international students.
Business
Many Business students apply in their first year to will study abroad during Spring of sophomore year, although other times may work depending on the students' academic trajectory. There are various program options for Business students, including the Salzburg and London spring semester programs, as well as others like Rome. Students who are interested in a highly independent exchange program could be a good fit to take Business courses in English at a global university in France, the Emlyon Business School - students who hope to study abroad in their junior or senior year may want to consider this option. Students should reach out to Montana Hisel-Cochran to learn more.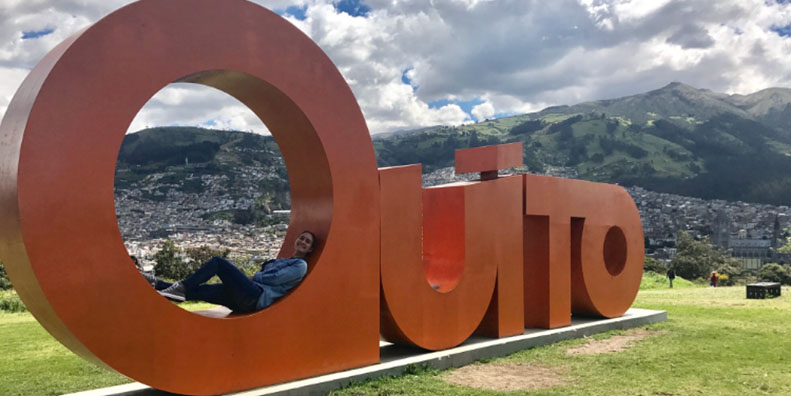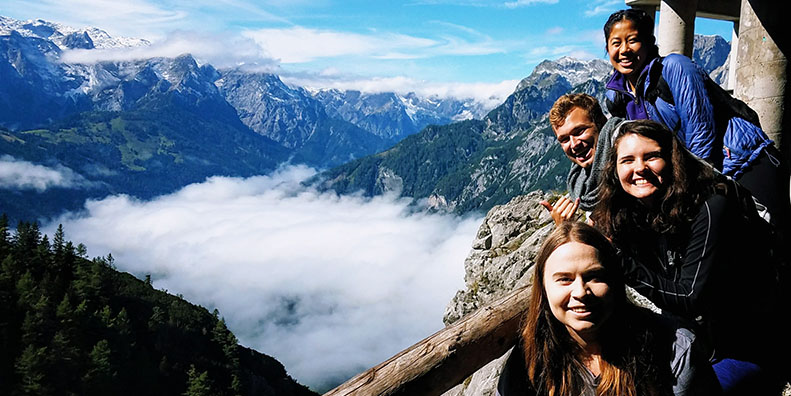 Since the first group of Salzburgers began their year abroad in 1964, UP has been proud to offer students the opportunity to study and live around the world. True to the UP Study Abroad mission, our programs seek to provide inclusive access, academic excellence, measurable learning outcomes, and the highest standards of health and safety to diverse groups of students as they learn internationally. With programs on five continents and continually-increasing ways to go abroad. We are here to support students in identifying programs that are a good fit with their academic, personal and professional goals.