Summer Immersions
Civil Rights Immersion
May 2019
Students walk the path of the Civil Rights movement and learn about contemporary issues of racism and classism in the South. Visit major Civil Rights sites in Georgia, Alabama, and Louisiana before traveling to New Orleans to participate in a Habitat for Humanity rebuilding project. Visit a racial reconciliation farm community, walk the trail of the bus boycott, and tour Tuskegee University.
To view student reflections from previous Civil Rights Immersions, visit our blog.
Student Coordinators (2018-2019):
Frankie Chicoine
Rainey Stoner
Contact: CivilRights.Immersion@up.edu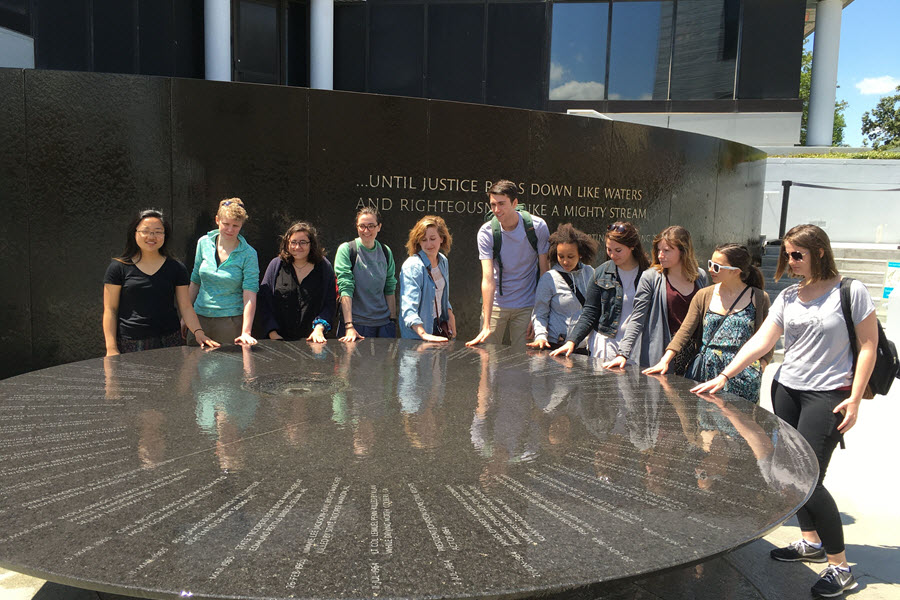 ---
Tanzania Immersion
May 2019
The Tanzania social justice immersion will give students the opportunity to learn about the social, political, and economic past and present of Tanzania. The three-week experience focuses on education, the environment, health, women's participation, and other social issues. Students will learn basic Kiswahili (the primary language spoken in Tanzania), participate in service opportunities, experience homestays with local families, and learn about the work of Holy Cross in East Africa.  
To view student reflections from the Tanzania Immersion, visit our blog
Student Coordinators (2018-2019):
Faith Marcelo
Katie Sierka
Contact: Tanzania.immersion@up.edu