Spring Break Immersions
Border Immersion
March 2020
Travel to the U.S./Mexico border in Arizona for one week to learn about immigration, the global economy, and environmental and human rights issues. This immersion provides the opportunity to hear multiple perspectives on the complex issue of immigration and may include visits to a detention center, federal court, social service agencies, and human rights organizations.
View student reflections from previous participants on our Border Immersion blog.  
Student Coordinators (2019-2020):
Brienne Pfeifer
Dulce Sanabria
Contact: Border.immersion@up.edu
---
Affordable Housing Immersion
March 2020
Participate in this one-week Habitat for Humanity build with a group of fellow University of Portland students. The group will work on building houses within the Pacific Northwest, while learning about the broader challenges of affordable housing.
This experience allows students to immerse themselves in issues surrounding housing in the Northwest, while also building community. Students will not only work alongside peers, but also have the opportunity to collaborate with the families who become homeowners of the home the group helps to build.
Read student reflections from previous participants on our Collegiate Challenge blog.  
Student Coordinators (2019-2020):
Saron Mekonnen
Charlie Myers
Contact: Housing.immersion@up.edu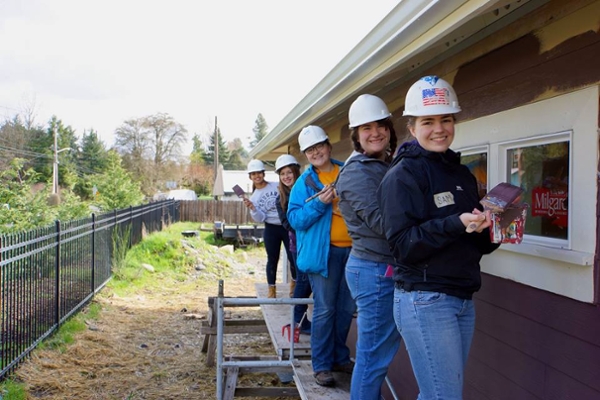 _______________________________________________________________________________________
Environmental Justice Immersion
March 2020
Participants will learn about environmental issues such as the climate crisis, clean air and clean water in intersection with issues such as racial justice, Indigenous rights and economic justice. The immersion will be in Portland and the Columbia River Gorge and students will have the opportunity to meet with local leaders and communities.  
Student Coordinators (2019-2020):
Meg Bender
Brittany D'Souza
Contact: Envjustice.immersion@up.edu