Pilot-for-a-Day Visit
The Office of Student Ambassadors is closed for the summer. Our students will return to campus and would love to help plan your visit starting in September. Please call 503.943.7147 or visit our Standard Visit page to arrange a visit to campus.
Our student ambassadors arrange tailored visits to make the most of your time on The Bluff: attend a class, tour campus, have lunch with a current student, spend the night and more! Make sure you contact them at least 2 weeks before your visit so they can contact professors, hosts, etc. Thank you!

Class Visit
UP professors welcome prospective students to their classes, available to high school juniors and seniors only. Class visits are offered Monday-Friday, September through April.
Overnight Visit
Experience what it is like to live on campus by staying overnight in one of our residence halls. Student-hosts share their rooms with you, take you to their classes and introduce you to their friends. This program is available Monday-Thursday during the academic school year and is limited to high school seniors (17 or 18 yrs old).
Overnight visits are not available from April 19-November 13.
Please bring a sleeping bag, pillow, and any other personal items you might need.  UP provides your meals at no cost.
Check-in no later than 3:30 p.m. All students staying overnight must submit a signed liability waiver form when they arrive. 
Check in for both class and overnight visits in the Office of Admissions, 2nd Floor of Waldschmidt Hall.
Meet Our Student Ambassadors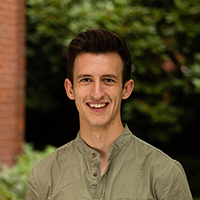 Sam Pasmann - Class of 2019
Mechanical Engineering
"I enrolled at UP because I wanted a smaller school with a good engineering program. After touring the campus, I fell in love with the school and the people."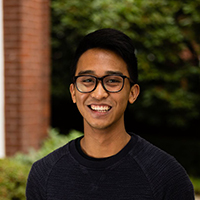 Kyle Dela Cruz - Class of 2019
Psychology
"I decided to enroll at UP because of the beautiful campus, small class sizes, and accessible faculty."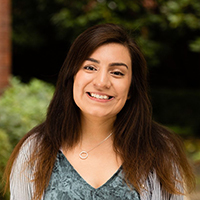 Aracely Mejia - Class of 2020
Mechanical Engineering
"I fell in love with the city of Portland and UP was the University that caught my eye. When I visited UP, I was hooked!"
Questions? Ready to schedule a visit?
503.943.8213, admsstud@up.edu
Office of Admissions is open Monday-Friday, 8:30 a.m. to 4:30 p.m.